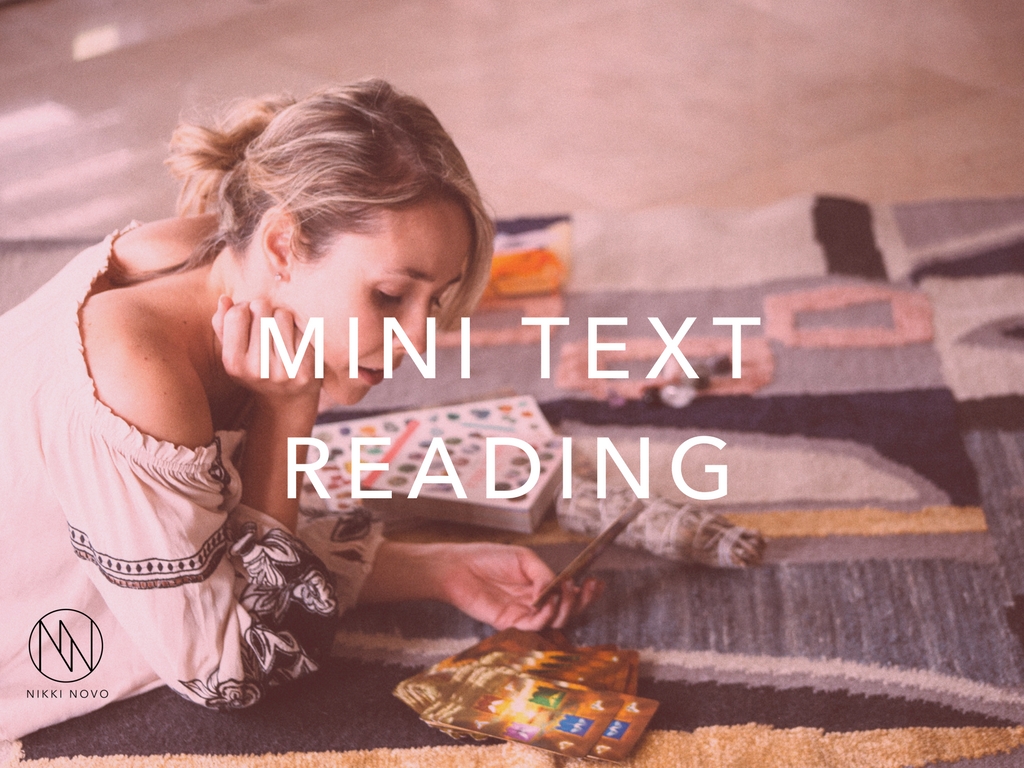 Mini Text Reading
Do you ever wish you could just text an intuitive on the spot and get your question answered asap? For those times we need the guidance like right now. Well, I can help you with that! Consider me your spiritual mentor on call. The way it works is you send me a text with your question, and I'll spend some time meditating, and connecting with your guides in order to give you the message they're wanting to send your way within 24 hours.
Restrictions
1. This service includes 1 question and 1 follow up question (regarding the same question, you can not ask a question about a new topic in the follow up question).
2. I'm not a crystal ball so I won't be able to answer questions such as "Is my boyfriend cheating on me?" or more involved questions that would require months of coaching such as "what is my life purpose?" If you feel your situation requires more than 1 question, you may consider scheduling a full reading with me over the phone or enrolling in my long term coaching program.
Sample Questions (Feel free to ask longer questions with more details, these are just simple examples)
1. Should I leave my job?
2. Is my boyfriend the right person for me?
3. How can I live more in the present?
By booking a reading or coaching session, you agree that you have read, understand, and agree to my disclaimer and terms and conditions.